Discover the joy of sports at our school, where students embrace the excitement of friendly competition, learn valuable teamwork skills, and unleash their athletic potential in a supportive and inclusive environment.
Corvuss Sports Academy is excited about providing students training programs in seven elite sports, which have been developed under the mentorship of internationally renowned sports partners.
Corvuss sports partners and coaches are committed to helping student athletes improve their skills, strength and mental preparedness and will push student-athletes to achieve their fullest potential, leveraging proven training techniques and world-class facilities. Corvuss student-athletes will also have opportunities to enrol in technical training camps, competitions and university tours in the US and other countries.

Basketball

Football

Swimming

Squash

Tennis

Track & Field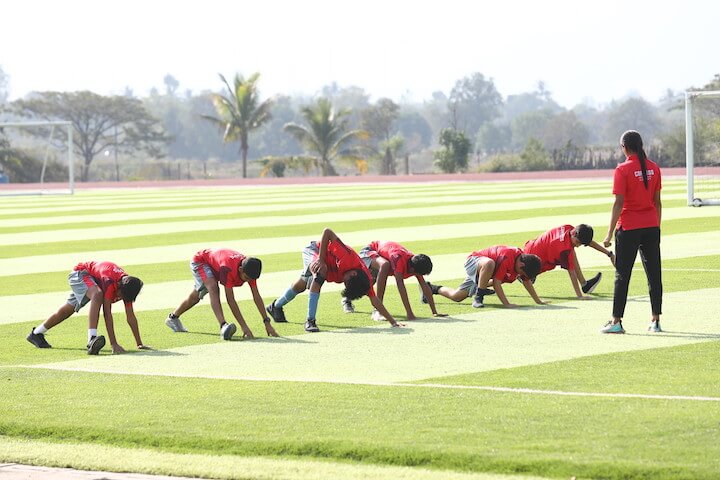 Sports Science at Corvuss Sports Academy
Our onsite Sports Science Center comprises of Nutrition, Strength & Conditioning and Physiotherapy & Rehab.
These services work together, obtaining all the relevant information about the student athlete in order to develop a holistic and customized plan to help them achieve their goals.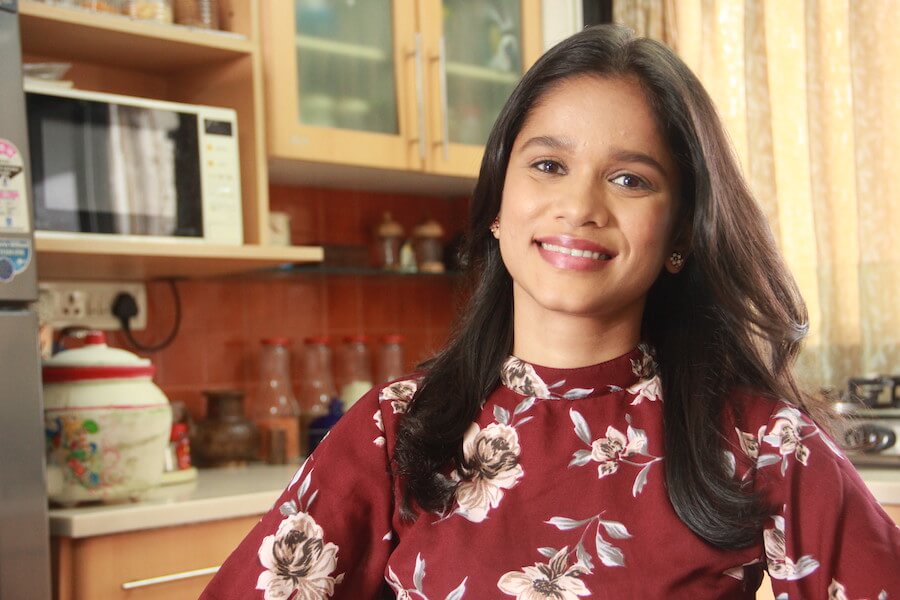 Apurva has more than 10 years of experience working with various fitness enthusiasts & grassroots to international level athletes to attain nutrition and performance goals. Completed Sports Nutrition certification from American College of Sports Medicine at Exercise Science Academy she has proficiency in nutrition counseling, product testing, recipe development, menu planning, content writing, and conducting health and nutrition workshops.
She believes that success in sports depends on various factors. Nutrition becomes an important contributor since the human body is made entirely of compounds from the food and water we consume. The right type, amount and combination of foods can fuel the body from basic functions to performance enhancement. At Corvuss, she would like to share this knowledge of nutrition and create awareness among the coaches, athletes, and parents so that together we can improve the performance as well as the overall health of the student-athletes.
Strength and Conditioning
Paul has been a professionally qualified Strength & Conditioning Coach with the Australian Sports Commission for nearly 10 years but has been involved in training general population and athletes of all levels in holistic health, wellness, fitness including strength and conditioning for more than 20 years. Additionally, Paul is an Advanced Level 2 Clinical Sports Nutritionist and Level 1 qualified in Sports Supplementation. He commences as Head Strength & Conditioning Coach in September 2023. The current training programs in place at Corvuss American Academy have been crafted using the latest techniques to maximize physical and mental development of each student. Student-athletes follow a carefully designed, rigorous fitness program under the guidance of our Strength & Conditioning Head Coach with different aspects of training being conducted in our 4000 sq ft gym as well as leveraging our spacious outdoor facilities.
At Corvuss, a well-crafted Strength & Conditioning program for young student-athletes is in sync with the sports calendar (competitions) which is important not only for maximizing performance but to create a pre-habilitation effect for the reducing the likelihood of injury.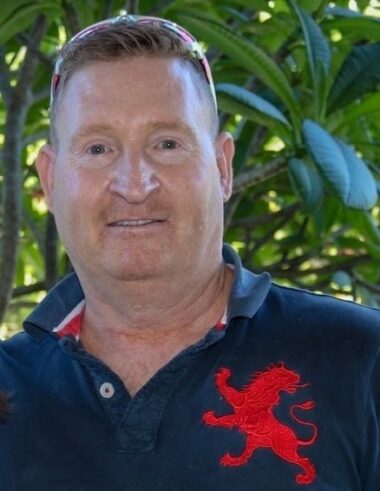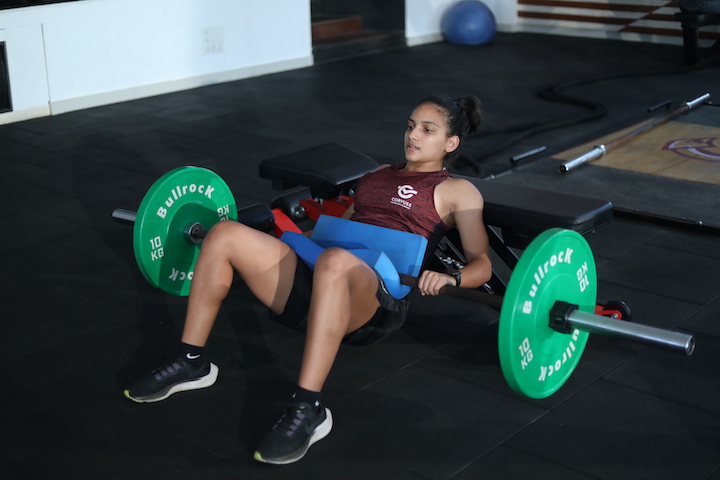 It achieves this by both strengthening and providing stability to the joints, tendons and musculature of the lower kinetic chain, the upper kinetic chain, and the posterior chain whichin turn enhances the positive experience in sports and lifelong participation of the student-athletes.
Paul has experience in working with athletes from Student-Athletes, Youth, District, State, National Age, National, International Amateur Teams and Individuals and Professional Athletes e.g. All Swimmers he has worked with since 2014 were members of their National Teams. While he specialises across multiple aspects, he is an expert in periodization of training plans, breaking them down into Macro, Meso & Micro Cycles, combined with Load Tapering Cycles – Volume Moved Per-session/week and reducing the Training Intensity as the Taper period progresses.
Paul is very excited to commence working at Corvuss with the student-athletes and prescribing them with bespoke individualized Strength & Conditioning Training Plans that will align with their age, sport, and specific needs. His goal will be to utilise their Training Plans to enhance their development and gain peak optimal performance gains.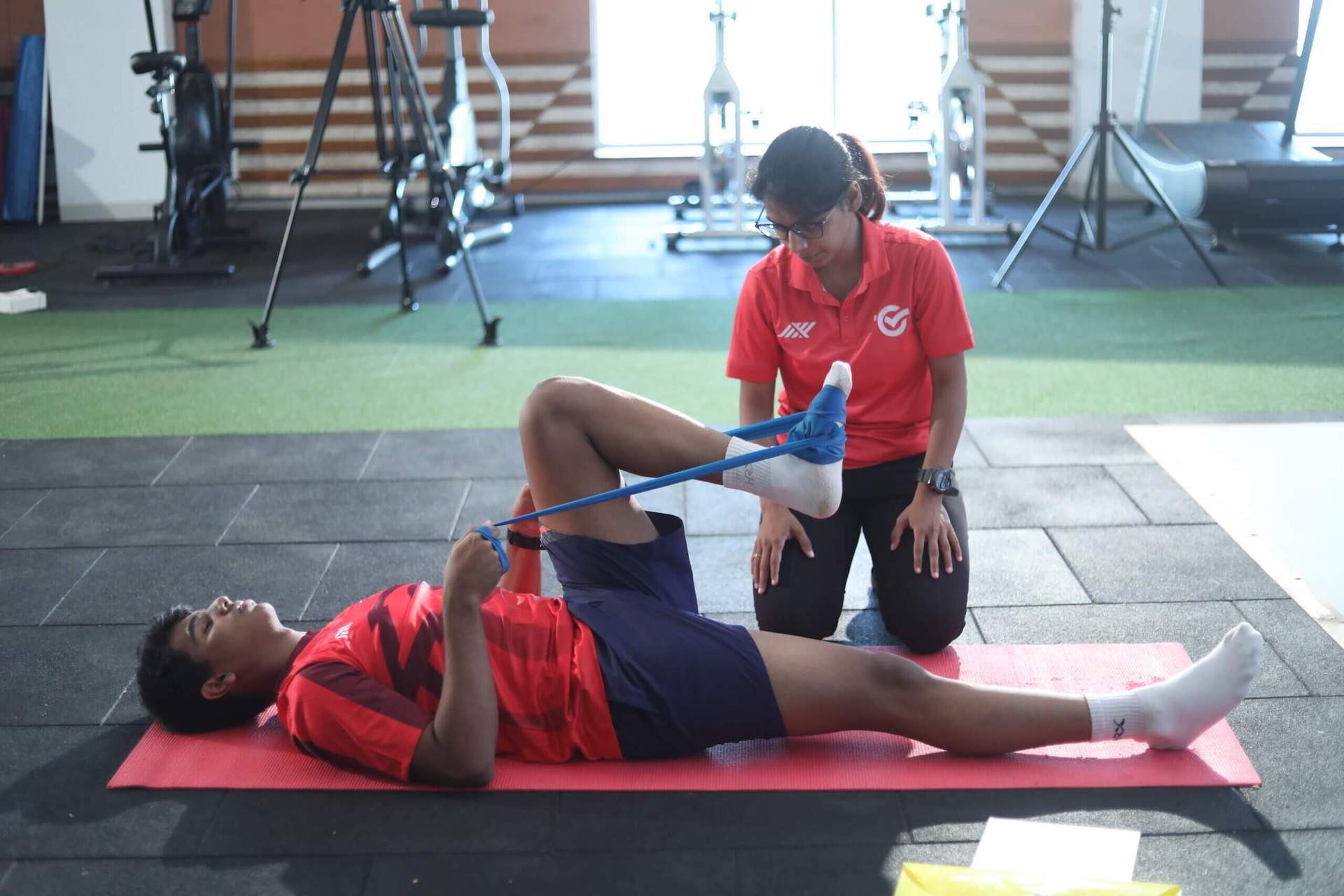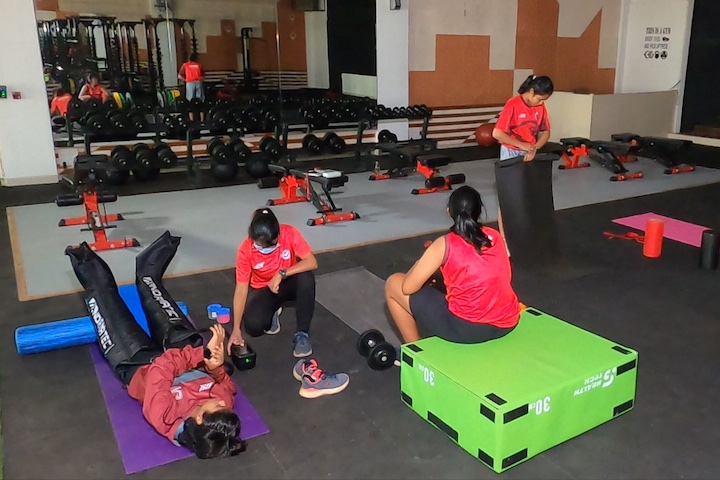 We prioritize the holistic development of our students, and as part of our commitment to their well-being, we have a skilled physiotherapist who plays a crucial role in ensuring their physical health, injury prevention, and rehabilitation. Below, we will explain the essential role of the physiotherapist in our boarding school and how they contribute to the success and well-being of our young athletes.
1. Injury Prevention:
In the realm of sports, injuries can be common occurrences. However, our physiotherapist is instrumental in mitigating the risks associated with athletic activities. They work proactively with students, coaches, and staff members to develop customized injury prevention strategies. These strategies may include warm-up and cool-down exercises, flexibility and strength training programs, and guidance on proper techniques and body mechanics during training sessions and competitions.
2. EarlyDetection and Assessment:
Our physiotherapist is trained to identify early signs of potential injuries or underlying musculoskeletal issues. They conduct regular screenings and assessments to evaluate students' physical condition, flexibility, and joint mobility. By detecting any issues at an early stage, they can intervene promptly and implement appropriate treatment plans, thus preventing minor issues from developing into more significant problems.
3. Treatment and Rehabilitation:
Should a student sustain an injury, our physiotherapist plays a pivotal role in their treatment and rehabilitation. They employ a wide range of evidence-based techniques and modalities to alleviate pain, promote healing, and restore functional movement. These may include manual therapy, therapeutic exercises, electrotherapy, and other advanced rehabilitation methods. Our physiotherapist works closely with other healthcare professionals, such as doctors and our nurse, to ensure a comprehensive and multidisciplinary approach to recovery.
4. Individualized Care and Education:
Each student is unique, with their specific needs, goals, and challenges. Our physiotherapist provides individualized care plans tailored to each student's requirements. They educate students about their injuries, proper techniques for recovery, and the importance of maintaining their physical health. By empowering students with knowledge and self-care strategies, our physiotherapist enables them to take an active role in their own well-being and injury prevention.
5. PerformanceEnhancement:
Beyond injury prevention and rehabilitation, our physiotherapist also contributes to the overall enhancement of our students' athletic performance. They collaborate closely with coaches and trainers to develop conditioning programs that optimize students' physical capabilities, strength, and endurance. Our physiotherapist utilizes their expertise to enhance athletic performance by addressing imbalances, refining movement patterns, and maximizing functional abilities.
In our 6-12 grade boarding school for athletes, physiotherapists play an indispensable role in promoting the physical well-being of our students. From injury prevention and early detection to treatment and rehabilitation, their expertise helps students recover from injuries, maintain optimal health, and enhance their athletic performance.
By providing individualised care and education, our physiotherapist empowers students to take charge of their physical well-being, ensuring they can pursue their athletic goals with confidence and resilience.
At Corvuss American Academy, we prioritize the comprehensive development of our athletes, and our physiotherapist is an integral part of that journey.
If your son or daughter is passionate about sports with international education, then Corvuss American Academy has much to offer.
We will help them plan and explore pathways so that they can build on their talent and aspirations.